This is another standard problem I found in the wind farm I'm working with: mountainous areas, with difficult access and very strong inclination.
The standard maximum slope imposed by several manufacturers (for instance Repower and Gamesa) for safe transport on gravel roads is about 6% to 7%. Above 7% other technical solution may be necessary, depending on the trailer used to pull the T1 and the nacelle.
With an average quality track surface a 6×6 tractor unit can pull the nacelle approximately up to a 9%-10% slopes.
Than it is necessary to pull the truck with a bulldozer, using a steel bar or a steel cable (see pictures below). In this case the inclination was around 15%, and we used a D8R Caterpillar and a steel cable), without particular problems.
It must be noticed that in steep sections long horizontal alignment are preferable respect to closed bends.
What we normally do in extreme cases (above 15%) is to build a ramp using concrete slabs or an asphalted road: this solution is not only more expensive, but can also introduce additional problems, such as the need for environmental authorizations or from other authorities.
Here you have a 17% asphalted curve: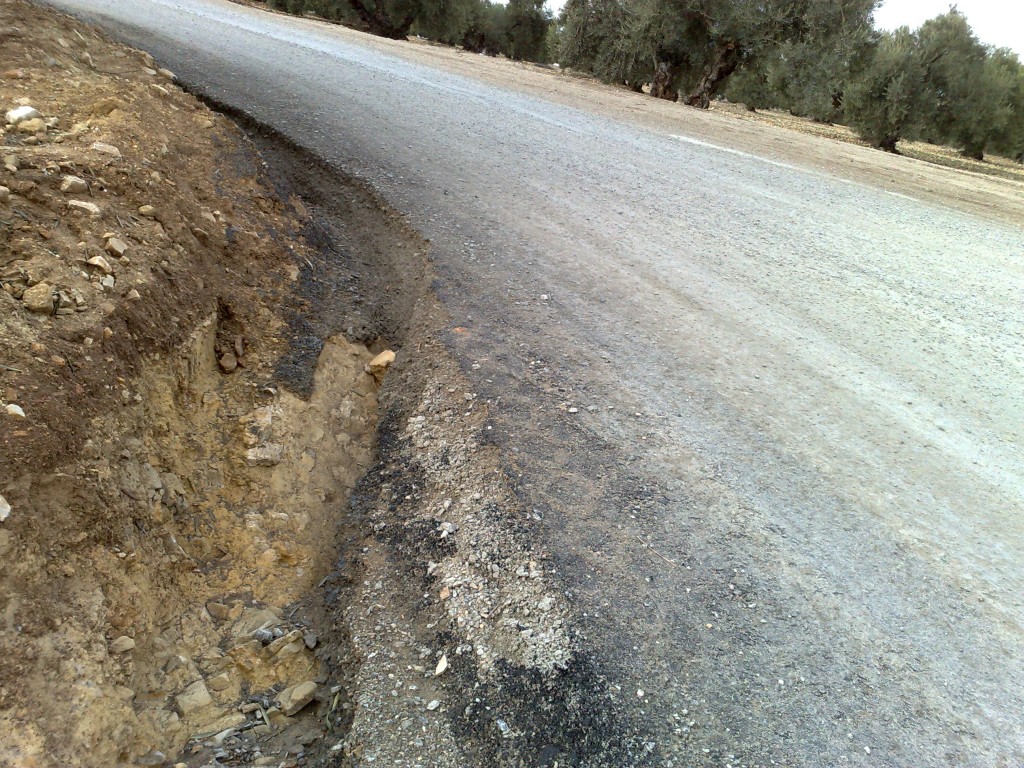 Concrete slabs are normally cast on site on a layer of aggregate stone, and they have dowel bars for load transfer and sealed contraction joints. An initial texturing is made with a burlap drag or a broom device, while final texturing is made with a spring steel tine.
You can find more information on the subject in the JPCP Design and Construction Guide
Jointed Plain Concrete Pavements Design Construction Guide