Some weeks ago a document describing a new type of wind turbine foundation, the "iCK foundation", landed on my desk.
Also known as "Gestamp Hybrid Towers" (GHT) it has been developed and patented by iConkrete and Gestamp. Essentially it is a shallow foundation made of a slab to achieve a uniform pressure distribution, a central reinforced ring with his pedestal and several reinforced beams below the slab.
You can see how it looks like picture here: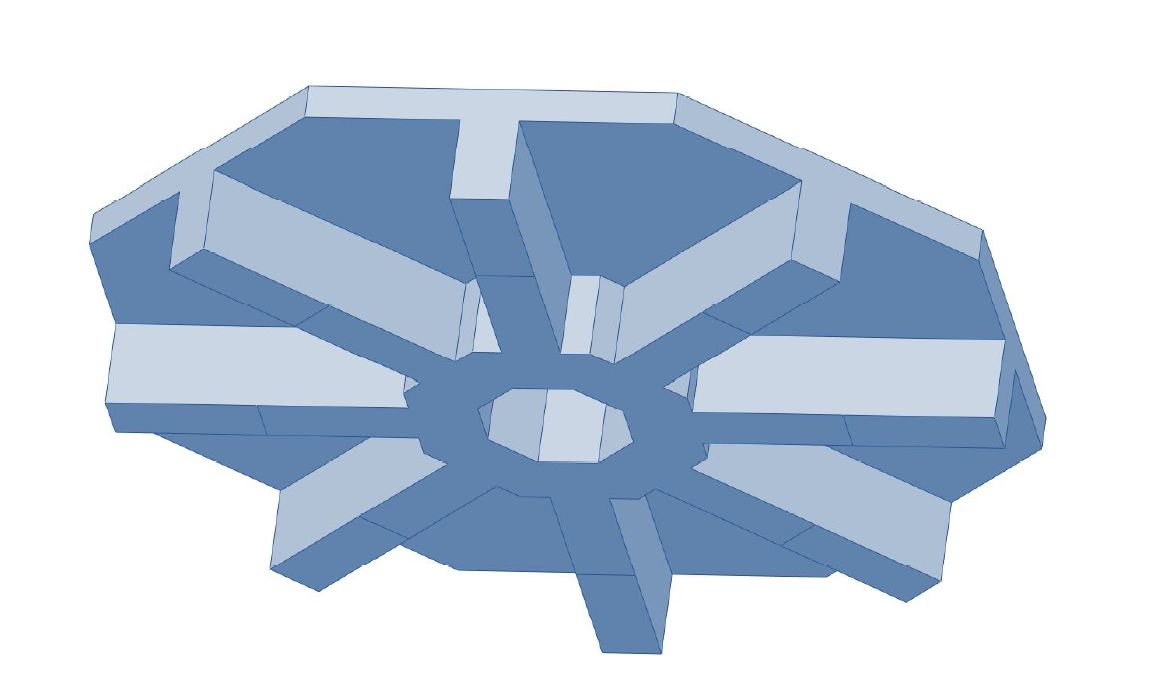 The basic idea is to obtain a T section, for a better use of materials: compression is distributed on the top of the T head, with a reduced depth of the neutral axis.
This geometry, according to the developers, gives and improved fatigue behavior for concrete and a higher resistance reserve.
Among the other potential advantages, a (partial) prefabrication of the foundation's elements is possible. This lead to a "cleaner" work and to a saving in time.
Moreover, the smaller excavation promises other savings due to reduced earthworks: this foundation is more superficial than the standard one, with an average depth of almost 3 meters. The excavation volume avoided can be around 50%.
Last but not least, according to a test design made by Gestamp, a 15% of steel can be saved thanks to a better use of materials.
If the soil below the foundation has a low bearing capacity, a geotextile can be used.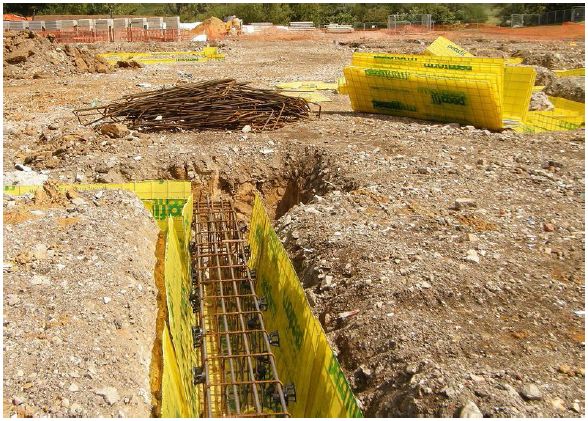 This solution can be adapted to any type of tower (steel, concrete or mixed).