Wandering around the net, I found this interesting dataset of US wind projects:
https://emp.lbl.gov/wind-energy-capital-expenditures-capex

It is the parte of thw 'Land-Based Wind Market Report 2022' study, done by Lawrence Berkeley National Lab for the U.S. Department of Energy (DOE).
It is a very interesting collection of data – the CapEx of dozens of wind projects built in the United States from 1983 to the present.
The dataset is massive – and if you want to play with it, you can download it.
It includes 1,159 completed wind power projects in the continental United States, for a total of 113.5 GW.
This is roughly 84% of all wind power capacity installed as of the end of 2021.
Not sure how clean the data are.
In general, reported project costs should reflect turbine purchase and installation, balance of plant, and any substation and/or interconnection expenses.
I have focused only on the last few years (2010 -2022): the downward trend of CapEx seems very clear to me.
I have excluded the ISO-NE data (Independent System Operator for New England).
For some reason they are all very expensive projects.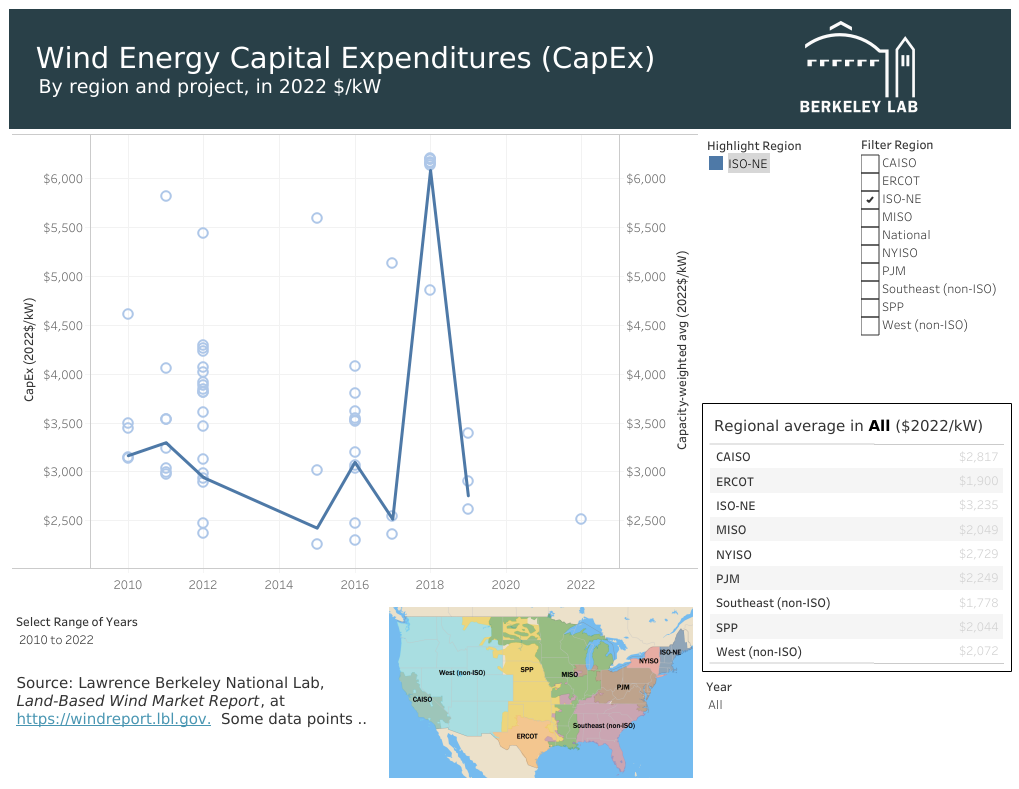 In practice, a project in the US has usually a CapEx of between $1 and $2 million per MW installed, with some projects with a cost between $2 and $3 million.
Of that amount, most is the cost of the turbine – just under 1 million per MW.
The rest is the BoP, installation and all other costs associated with development and construction.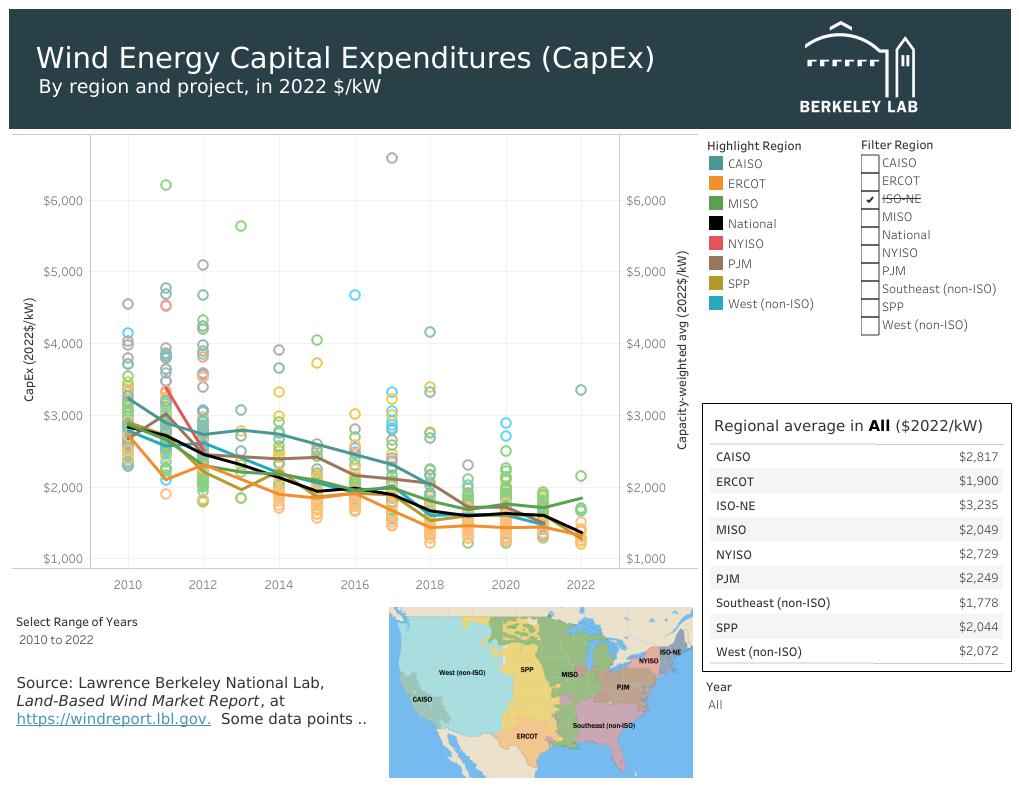 My two cents on the numbers (for whatever it's worth): I believe the trend is driven by two factors, the declining cost of turbines and the fact that a similar BoP is "spread" over more MW.
Recent years have seen a decline in the cost of turbines, which have come to cost substantially less than $1 million per MW. Lately, prices seem to be rising slightly, but I would say it is too early to talk about a rebound.
As far as the BoP is concerned, I would say that costs do not increase proportionally to the number of MW. For example, a foundation of a 6 MW turbine does not cost three times as much as a foundation of a 2 MW turbine, or the substation building has similar costs for a 10 MW wind farm and a 50 MW one.