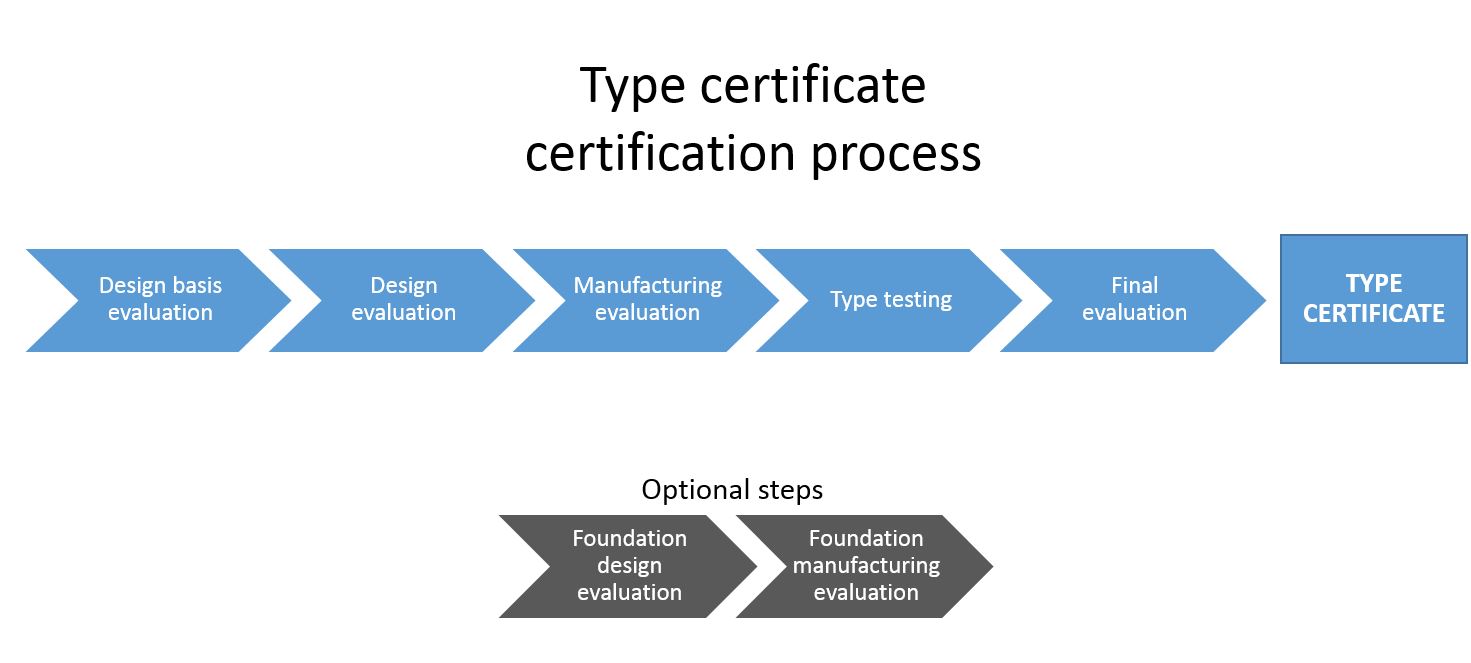 Wind turbine type certification is the accreditation, done by a reputable third party ("Certification Body"), that a manufacturer is selling a wind turbine that meet relevant standards and codes.
TUV, DNV-GL, Bureau Veritas (among others) are examples of Certification Body.
The scope of certification, according to the industry standard IEC 61400-22, can be:
Prototype certification: the evaluation of a new wind turbine design
Type certification: the evaluation of a wind turbine design and serial manufacturing process
Additionally, there are 2 other type of certifications are available:
Component certification: this is usually done for the most critical main components (e.g. the gearbox, transformer, etc.)
Project certification: the expected behavior of a group of WTGs on a specific project site. It would include the assessment of country specific laws and regulations, foundations, electrical network, etc.
In general type certification has several benefits, such as better credibility of a new WTG model and easier access to financing and to new markets. It makes clear that it's possible to manufacture, install and maintain wind turbines of a certain model.
Therefore the type certification process is usually the most important – even if it's often achieved starting with prototype certification in a previous phase.
Type certification goes through several steps, some mandatory and some optional.
Mandatory steps are:
Design basis evaluation. This step check if standards, assumptions, methodologies, etc. used in the design are in line with IEC 61400-22.
Design evaluation. In this step the certification body verify that the design has been made following the design basis of the previous step.
Manufacturing evaluation. Here a quality system evaluation and a manufacturing inspection are performed.
Type testing. This is a set of laboratory and field tests to blades, gearbox, loads and power performance.
Final Evaluation. In this step the findings of the evaluation are provided.
 The optional steps are the evaluation of the foundation design and foundation manufacturing plan and the measurement of type characteristics.