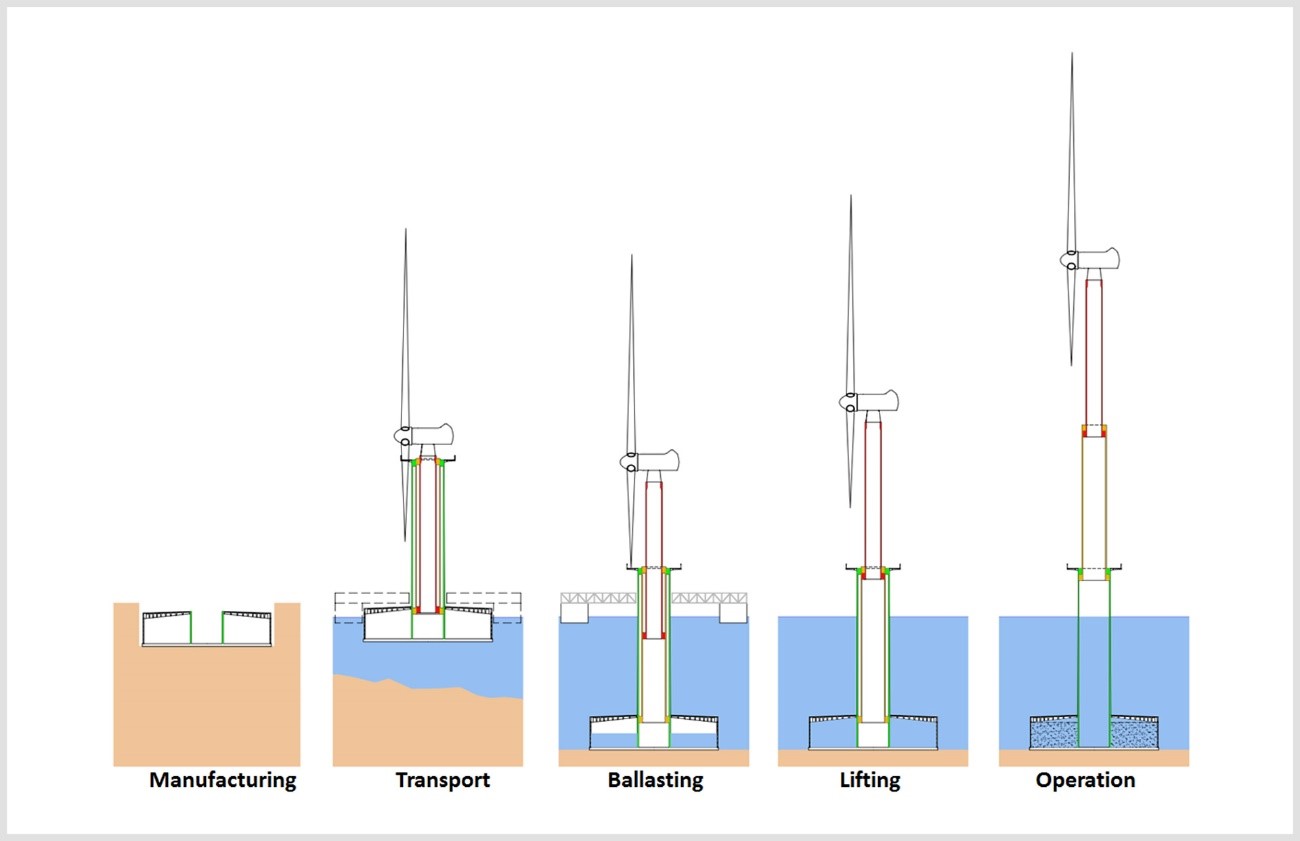 The Elisa / Elican Project is a multimillion, full-scale prototype of a self-erecting offshore concrete tower.
The tower is coupled with a buoyant foundation – it floats and can be transported to the installation site where it is ballasted and sunken to the final position.
Once in place the tower self-erection can start, saving money on one of the most expensive items in offshore installation: the specialized vessels with cranes usually used.
The wind turbine is installed in the harbour, and as the tower is still "folded" a smaller crane can be used.
After the installation of the WTG an auxiliary floating system is used to stabilize the structure and the foundation is towed with tugboats. The auxiliary element is the yellow structure that can be seen in the picture below.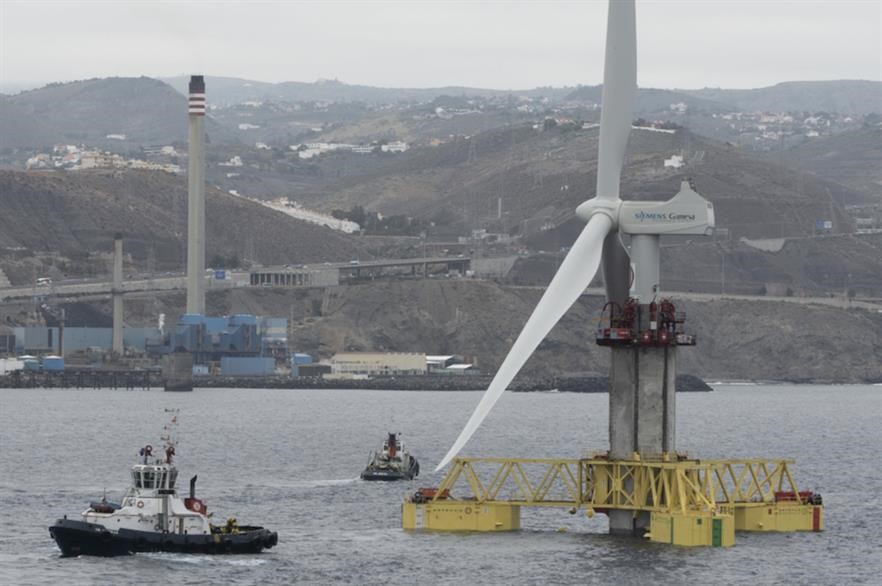 This solution is applicable for a water depth in the 20 to 50 meters range.
The prototype has been founded with 3.5 ML€ by the EU and it is developed by a consortium led by Esteyco, a Spanish engineering company from Spain that developed several others very interesting projects such as the braced foundation.
The development of the solution started in 2015 and went through several stages (numerical modelling, tank tests campaigns, working prototype).
The prototype is equipped with a 5MW WTG (from the pictures I would say a Siemens-Gamesa) and it is obviously equipped with numerous sensors (inclinometers, accelerometers, etc.).
According to Esteyco, he two main distinctive features of the project are:
– A self-erecting telescopic tower, which brings down the center of gravity during the temporary installation stages, enabling ground breaking possibilities in the installation process and providing full independence of costly and scarce offshore heavy-lift vessels which have become a bottleneck for the sector both in terms of capacity and availability.
– An economic foundation base which (…) can temporarily act as a self-stable floating barge over which the complete system can be pre-assembled in-shore at low drafts and low heights and effectively towed to the site, where it is ballasted to rest on the seabed.
As you can see in the following picture, the tower is a hybrid solution (concrete & steel).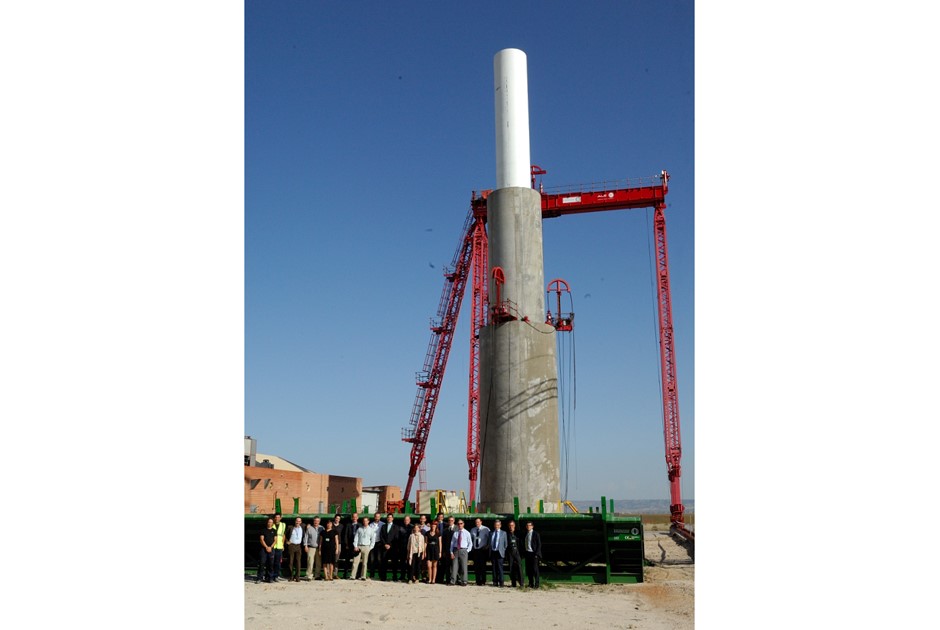 While this is the first time that I see a full scale buoyant foundation that is subsequently sunken there are other self-erecting concepts being developed in the market – see for instance the Nabrawind idea.