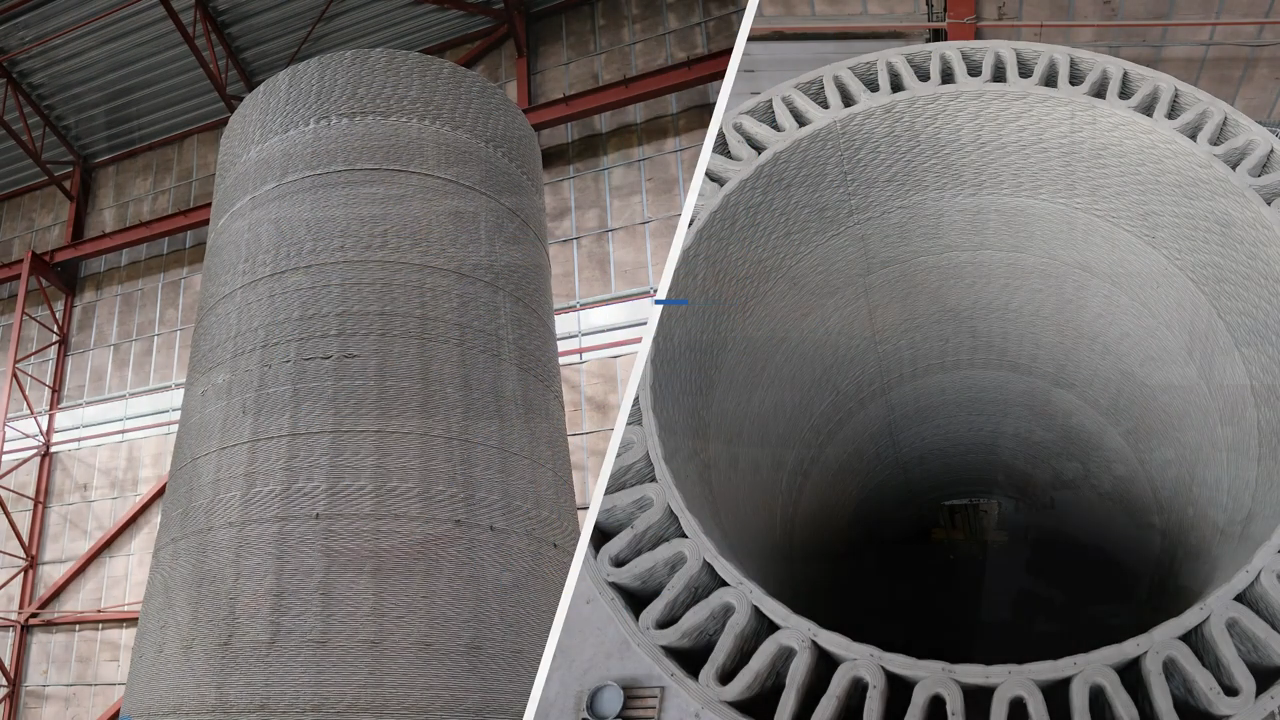 Yes, you're reading right – you can print your concrete tower.
I have discussed in many previous articles how I see some evidence that we are reaching the maximum size for steel towers, mainly because of transportation issues.
For higher towers concrete towers could help solving the problem, as they can be transported in pieces and assembled on site.
Among the different technologies available for concrete I have just discovered this exiting evolution: a Danish company specialized in 3D concrete printing, COBOD, partnered with GE Renewable and LafargeHolcim to develop a large printable tower.
COBOD already printed some years ago a full scale building, a small but beautiful 50 m2 office with curved walls.
For this interesting evolution they already made a prototype about 10 meters tall.
The concrete is extruded by the machine in a sort of ribbon, and the internal and external sides of the tower are reinforced by a "wavy" central section.
Currently the solution that they are targeting is a hybrid tower (that is, with the top section made of steel) with an on-site printed base.