Today many resources can make the engineer life´s easier helping create a renewable energy project in any spot of the world.
Powerful GIS and CAD software and an incredible amount of data available from either public or private entities make possible designs with a sufficient level of accuracy to have good cost estimations, even at early stages of the project.
However no tool is good enough to give you the amount of information a site visit can provide. This is a step that can give a boost of extra quality to the design process.
Whenever possible, doing a visit to the project area is highly recommendable.
There are many circumstances which could make it impossible, such as aggressive delivery dates, excessive travel distances or lately pandemics.
Also priorities matters: we cannot compare the preliminary work needed for a tender phase in a very early stage with the final detailed execution design of a constructive wind farm project.
In this article I collected some tips to successfully plan a Site Visit:
Transport
Hiring a 4×4 car (4 Wheel Drive or similar) is a must. Take into account that we will usually find unpaved roads in uncertain conditions or even no roads at all.
Depending on the actual state, it would be wise sometimes pulling over, park the car and go to the targeted place walking.
Furthermore, companies are already offering already internally a 4×4 off road driver training. We can find a lot of difficulties and a skilled drive behind the wheel is a blessing. See below the state of a track in a recent site visit… Yes, we were able to arrive home safe.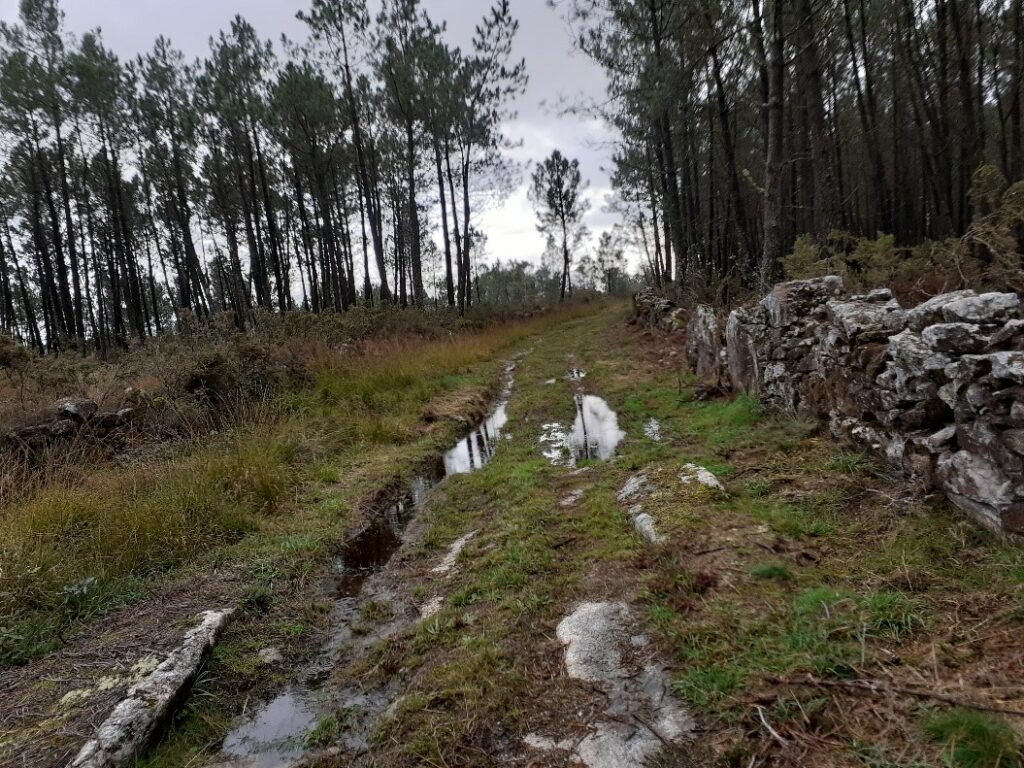 Food and breaks
It could be the case that the site is in the middle of nowhere without direct access to any populated village. Even if that is not the case, we will have to assess the convenience of having lunch in a restaurant or canteen with the risk of losing valuable time in the travel. Anyway, we must prepare and take with us some food (e.g. sandwich and fruit would be a good combination) and enough bottled water for the whole journey. Short breaks every 3-4 hours to have some rest and eat some snacks is also highly recommendable. A well planned visit should have account for this moments and there should not be excuses for skipping them.
Clothing and HSE
For a good feet protection, construction security boots with reinforced toe will serve well enough. If construction has not started yet, hiking boots could be another option. Waterproof resistant trousers or, alternatively, with resistant fabric are also recommended. On the other hand, we should follow some common sense rules such as taking a hiking cagoule (raincoat) if we are expecting rain or a cap, sun glasses and sun protection for hot and sunny days.
A careful study of particular conditions at the project site shall be done to avoid any surprise.
Reflective vests were needed in a visit I made to Sweden because the wind farm was in an hunting ground. Anybody without proper clothes hiking in the mountains was in danger of being shot.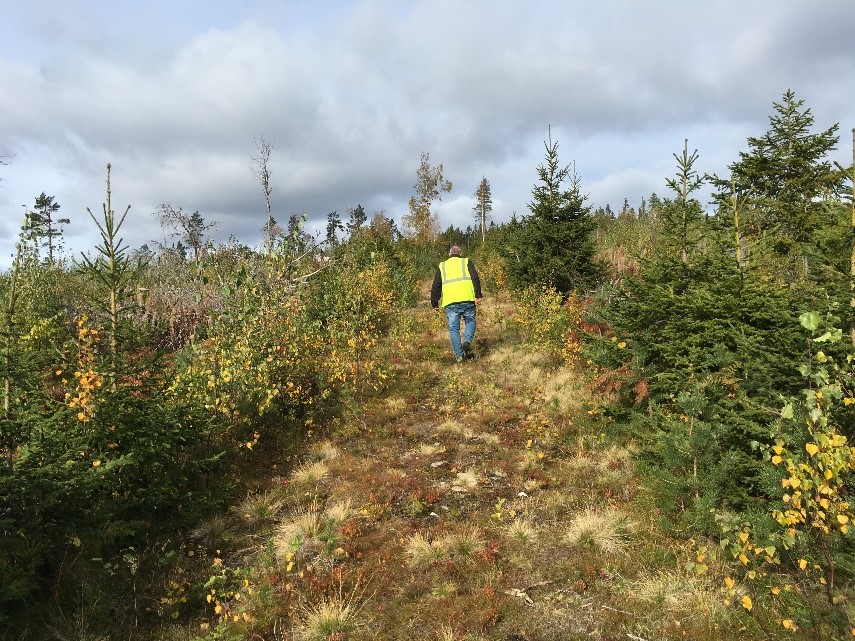 Another example was a visit I recently made to Australia. It was in December and the wave of forest fires was at its peak. Of course, temperatures raised easily to 35-40ºC and the initial temptation was to use short sleeved T-shirts. The fact is that the project area was full of ticks and a complete protection of the body was required to avoid any undesired surprise. I found myself shaking some of them out of my shoulders.
Visit planning
To make the most of our trip, we need to carefully plan our journeys beforehand.
Here goes a proposal with some key aspects. How to organize them will depend on the particular circumstances of the project:
If a route survey has already been done, follow the route sketched from the point of discharge (usually a maritime port) of the WTG components to the wind farm site and make sure that the report matches the reality. If there is not a route survey in place, try to find alternatives on site. If there is more than one option, we can use one route to go and other route to return.
Visit to the nearest towns or villages to assess the best place to stablish central headquarters and/or employee's accommodations. A project execution phase will normally take, in the best scenario, several months. Finding a place within a one-hour radius to the construction site with leisure offer and good services will contribute to a keep the teams spirit up. As a rule of good practice, it is recommendable talking with the locals, as they will always be able to provide valuable information.
Go to commercial quarries close to the site. It is always good to know quality and properties of the available material, unit costs and availability. In general, no appointment is required but it would be a rule of good practice calling before to know whether anybody can receive us.
If not already defined, search for possible places to stablish the site compounds.
Inspection of suitable areas that may serve as storage points for the WTG components.
Check all the WTG positions one by one. As a rule of thumb, experience says that a realistic planning should contemplate a properly assessment of a range between 10 to 15 WTG locations. Of course, it will always depend on the site conditions, the state of the existing roads and how far the positions are from the nearest driveable path.
Visit to the substation area and the point of connection to the existing electrical network.
Of course, there will be always unexpected events that we will have to handle once on site. However, taking the good habit of following these rules before travelling reduces the odds of facing undesired surprises as well as gives the engineer the chance to work in a more efficient way and even enjoy the journey.