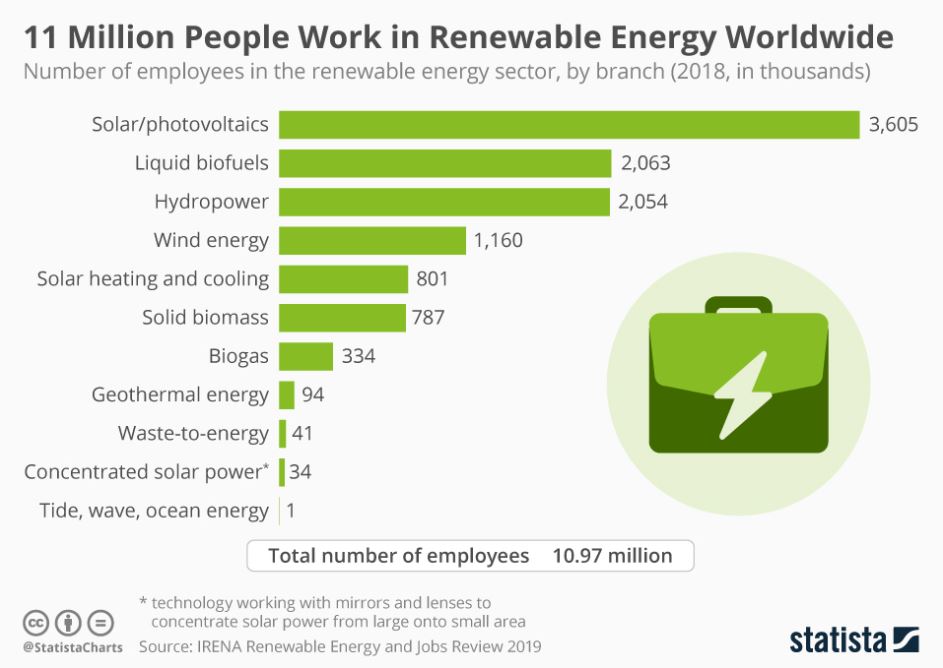 It is no secret that the wind business is going through a turbulent period, with several players in the sectors experiencing a tough time.
I was wondering how many people are currently employed in Wind and I have found this interesting report from IRENA (the International Renewable Energy Agency).
I have discovered several interesting things:
Only 11 million people are working in renewable energy job. Not that many, if you consider that we are 7.700.000.000.
Out of these 11 million, only 1.1 million people work in wind. The biggest share is Solar PV, with over 3.5 milions.
The majority of wind job are in China. With an incredible 44% of jobs in the People's Republic of China it looks like I will have to improve my Mandarin.
One out of three is a woman, above all (45%) in administrative jobs but also (around 30%) in technical function. This is more of what I thought.