One of the many problems posed by the huge wind turbine blades currently in the market is how to move them quickly and safely.
In some situations (like in the factories, or when blades are temporarily stored before installation) space can be extremely limited and there is the risk of damages. Additionally manipulating and moving the blades can be a time consuming activity.
To solve this problem a Danish company (SH Group) has developed an interesting solution, currently used by a blades manufacturer.
The "Blade Mover" uses two elements, one at the root of the blade (a trailer pulled by a vehicle) and the other at the tip, where a self-propelled vehicle with a diesel engine is driven by a technician using a remote control.
The vehicle at the tip is extremely manoeuvrable, allowing full control on the steering wheels – you can basically orientate the wheels in every direction you may need.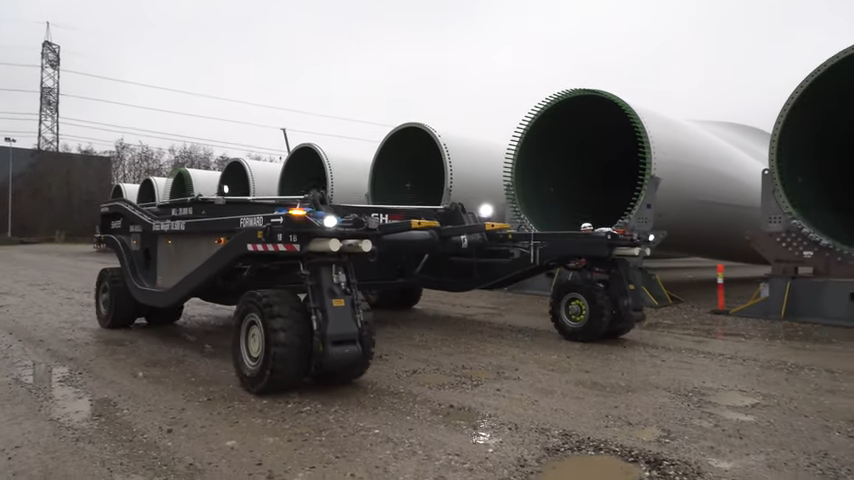 The system has been develop to carry blades with a weight up to 80 Ton.
I also see from the pictures and the YouTube videos that it use custom frames. The frames are connected to the blade mover using a flexible sliding mechanism with safety pins.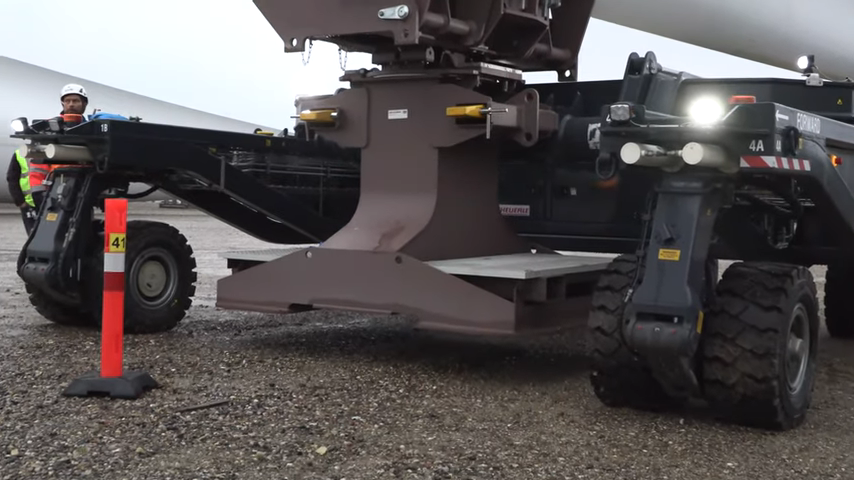 One additional benefit of this system is that it can work on uneven terrains absorbing height differences with a hydraulic mechanism.