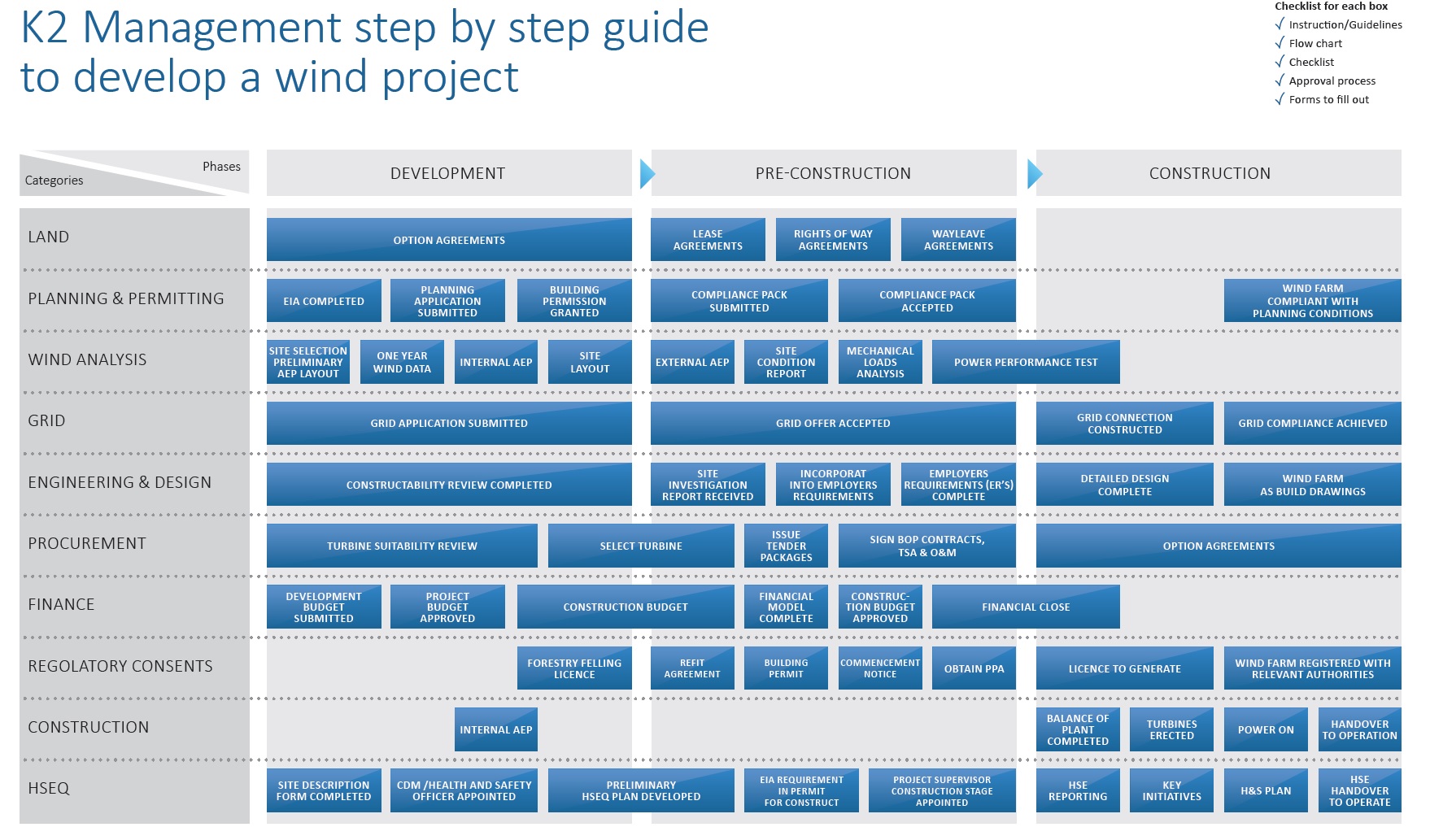 A wind farm development is usually a complex, collective effort where several different companies are involved – the developer, the financing institutions,  the WTGs manufacturer, the companies doing the BoP and installation and several other.
As many tasks are performed in parallel, often is not very clear to people who are not in the wind industry who is doing what and where.
Luckily, my friend Alberto from ACWA sent me this enlightening step by step guide. It has been developed by K2, a management company active in the business.
As you might imagine sometime the borders between activities are sometime blurry and some task might be shuffled. For instance, the environmental impact study in some countries is done very late (you will probably have to work only with some preliminary document), or the land lease agreement can be closed very late in time. We've been forced to relocate quite a few turbines in projects ready for construction where landowners where very reluctant to close a deal.
Also, as I'm obsessed with engineering and construction, I do disagree with the construction line, where  the "Balance of Plant Completed" comes in parallel (and terminates before) with the "Detailed Design Complete". The implication of this structure is that you could start construction without having construction drawings, which is usually not a good idea )although is something that I see recurrently).
However the scheme is very instructive – I hope you will find it useful for your business.