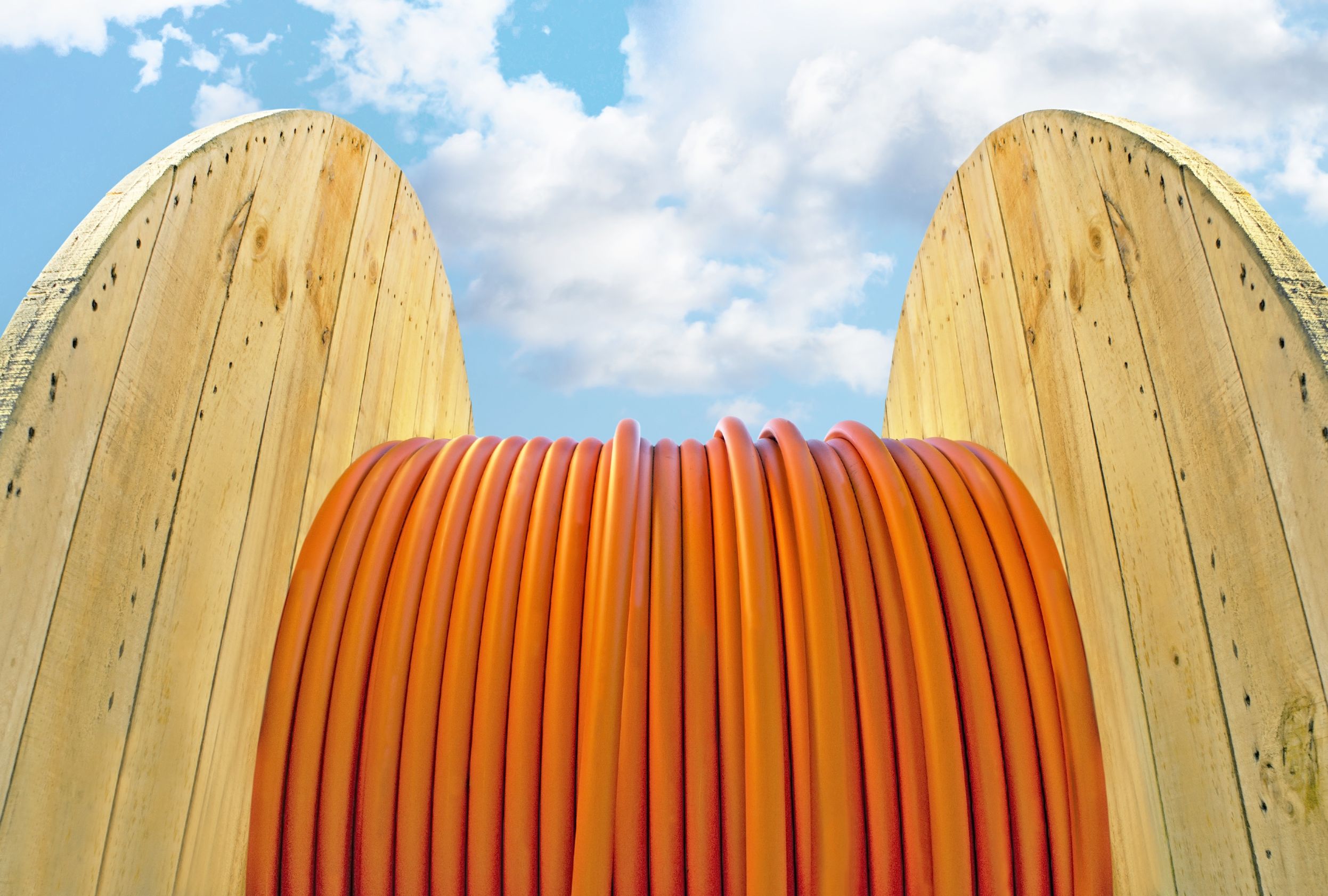 I already discussed in another post how the wind farm cable trenches are usually built.
However, for a more comprehensive explanation, some additional words on the medium voltage cables are needed.
The power produced by the wind turbine is usually evacuated to the substation using a medium voltage (MV) cables connection.
This cables are usually buried. This solution is slightly more expensive but it offer much more protection to the cables than an overhead line (that is, a line where the cables are hanging from poles). I do however see every now and then projects with overhead MV systems.
The reason for evacuating the power generated by the wind turbines with a medium voltage system is purely economic. A low voltage solution would have very high power losses ("Joule losses") in the cables – basically the resistance of the conductor would create too much heat.
A higher voltage will decrease the current flowing in the cables and the related losses.
However, high voltage equipment is very expensive. Therefore the medium voltage solution is a reasonable compromise (the optimum balance) between the losses in the cables and the cost of the equipment.
It's important to highlight that the MV level used in the wind farm can be discretionary – that is, you can work at 20 kV, 33 kV, 34.5 kV, etc.
In situations where there is no specific requirement from the owner of the wind farm (or from the owner of the grid) the smartest choice is usually to select  the MV level used in the country where the wind farm will be built.
Other significant project constraints that must be checked are the allowable current (how many amperes are transmitted by the cable – to be sure that the capacity of the cable is not exceeded) and the voltage drop between the 2 sides of the circuit (usually it should be less than 1.5%).
Last but not least you want to minimize the aforementioned power drop (increasing the diameter of cables, for ins A rule of thumb is that the losses should be less than 2%, but some wind farms have more aggressive requirements.